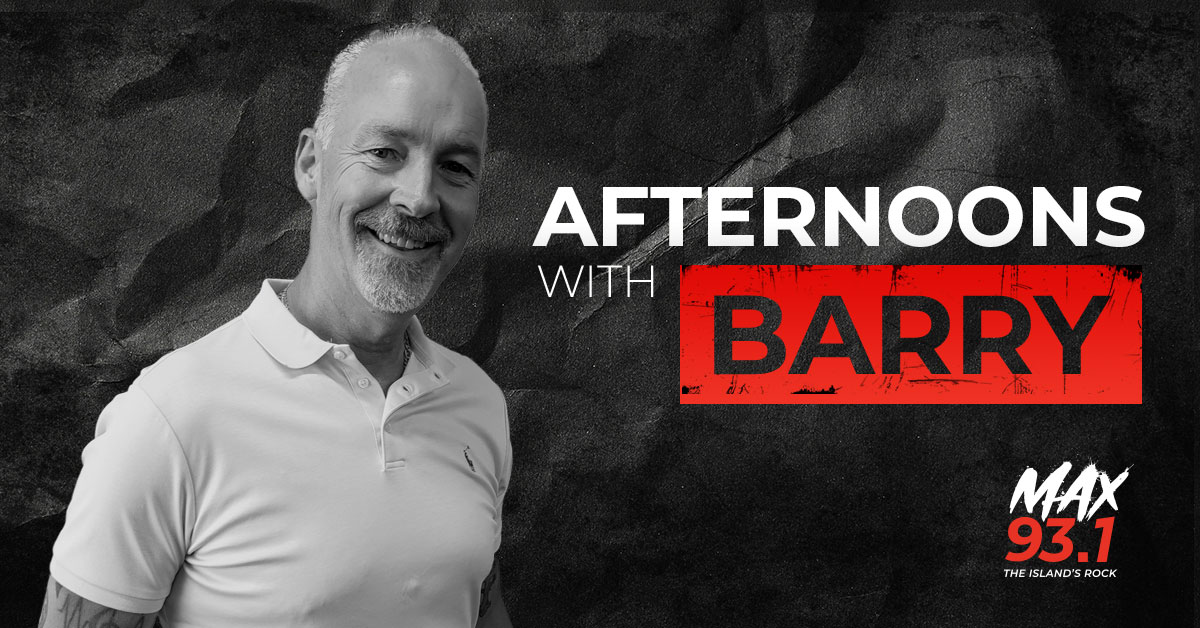 Afternoons with Barry
Join Barry for a daily Max afternoon rockfest!
Q & A with Barry:
First album you bought?
'Hotel California' – Eagles
You get to invite 3 people dead or alive to dinner. Who do you invite?
George Michael, Peter Jennings, Ernest Hemingway
Describe yourself in 3 words?
Music, coffee, Music, coffee!! Sorry, I needed four words.
Something you've done that you never thought you'd do?
Get addicted to tattoos…
One thing on your 'bucket' list:
To see Billy Joel, Metallica, Red Hot Chili Peppers, and Janet Jackson play the same night at Wrigley Field. A Bucket List item is the same thing as a fantasy, right??!
What would your last meal be?
Boiled Cod with Baked Beans. No way I'm surviving that!
Tell me something weird about you.
I've never seen an episode of 'The Simpsons' or 'Seinfeld'.
Who is the most famous person you've ever met?
Muhammad Ali
What's the one thing people would be surprised to know about you?
I have 45 tattoos, yet I have an abject fear of needles. Trust me, I'm an enigma to myself!
What's your favourite movie?
Cast Away, A River Runs Through It, The Wolf of Wall Street, Jaws
What gets you fired up?
Watching Sidney Crosby lead the Penguins to another victory, teasing my friends about the Leafs, and discovering the new fuel prices every Friday morning at your friendly neighbourhood gas station.