Lights for Life
December 5, 2018 @ 6:30 pm
Event Navigation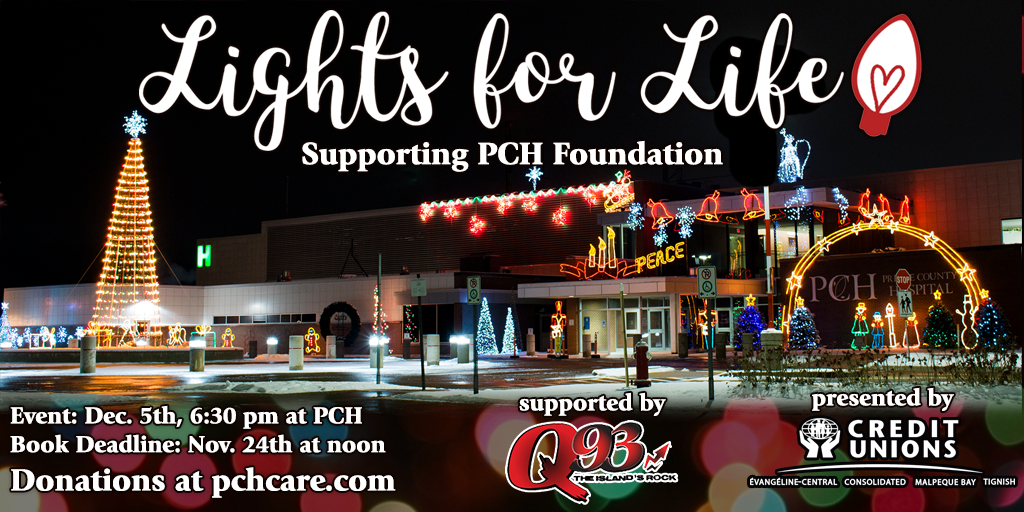 Lights for Life is your opportunity to remember someone you love each holiday season. This year, the skies will light up over Prince County Hospital on December 5th. During the month of November, gifts are made to the Prince County Hospital Foundation in honour and in memory of loved ones with all funds going toward medical equipment for the hospital.
The gift dedications are collected in a book that is distributed on the night of the Lights for Life event. During the Lights for Life celebration on December 5th at 6:30 pm, the entire front of PCH is lit up with lights choreographed to music in a beautiful display.
The funds raised support the PCH Foundation's annual equipment appeal – Vital Signs – with a goal of $1.5 million for 2018.
Donations can be made by calling (902) 432-2547, visiting the PCH Foundation office in the hospital lobby on online at https://pchcare.com/lights-for-life/
Lights for Life is proudly supported by Q93